Educate. Engage. Encourage.

Download Strategic Plan                  View the Wheat Foods Council's 2021-2026 Strategic Plan
We help others see the importance that wheat plays in a nutritious and delicious diet.

Our goal is simple: drive awareness of wheat as an essential component of a healthful diet.
While our goal may be simple, how we carry it out is increasingly sophisticated. Well-researched, strategic messaging is multiplied through a chorus of expert validators, including:
• Fitness and lifestyle experts
• Chefs and cooks
• Health and nutrition professionals
• Media
• Educators
When it comes to our Personal Trainer audience, numbers don't lie.

Personal trainers are an influencer category of particular interest due to their strong relationship with consumers as a go-to source for health, weight loss/weight management and nutrition information. Their advice is extended by their clients to reach millions of consumers each month.
We have made significant inroads to educating personal trainers, continuing to expand the knowledge of wheat's nutritional benefits to this important audience is a priority.
And looking at the results of the most recent survey, we are seeing the attitudes headed in the right direction
Staying nimble in a changing landscape

When COVID-19 shut down the Personal Trainer events we had planned, we pivoted to producing short videos through our social media channels.
After seeing increased views each month, we can proudly report that at the end of March 2022 that we have more than 18 million views by Personal Trainers and other influencers. Check back each week to see what we've added!
It's been a great way to stay connected with this important audience and continue to educate them about wheat foods.
Our top 5 Videos (as of June 30, 2022)
MOST VIEWED VIDEO – Bread. A Slice of Life

2. Brett Carver Explains: How has wheat changed?

3. The Mediterranean Diet

4. Bread. A Slice of Life: Simple things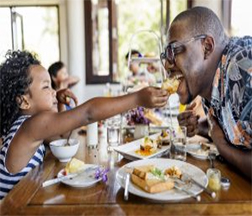 5. Brett Carver Explains: What do we have to lose?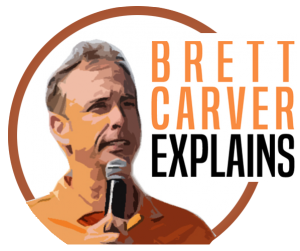 If you are part of the Grain Chain, you should be here.

No other organization brings together such a broad representation of companies that share a common interest in growing and sustaining the importance of wheat foods in America. We bring value to our members by using our resources efficiently, through:
• Strategic messaging
• Precise targeting
• Cost-effective amplification
And, of course, the connections and relationship we all build.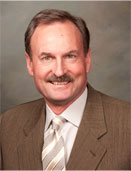 With your involvement, the Wheat Foods Council can continue to grow our reach and effectiveness,
and increase the value we bring to each member and to our industry as a whole.
We'd love for you to be a part of what we're growing.  Wheat Foods Council has a number of Membership
options that cater to the wheat industry's varied landscape.
Please contact Tim O'Connor, Wheat Foods Council President at 800.970.2254 and toconnor@wheatfoods.org
to discuss which is the best fit for your organization.
See a list of our current members here.

Download Strategic Plan                  View the Wheat Foods Council's 2021-2026 Strategic Plan